Web Design
Open Zone
Favorite
Create a Post
Create a Zone
market research

business

business

business

Market ResearchNest

Business

Market Research Reports

Trendy Women Tops That Will Help You To Improve

MarketResearch

eMarketOrg.com

Zion Market Research

Market Research Report

AlgoroReports

Market Research Reports and Forecast

Singing Bowls

My Zone

Car Accessories

Yada Yada Yada

Travel

Market Research Future
Join the Social Blogging revolution!
LIVE Project Tranning (.NET,PHP,MS-SQL,MY-SQL,)-Sradha WebCreations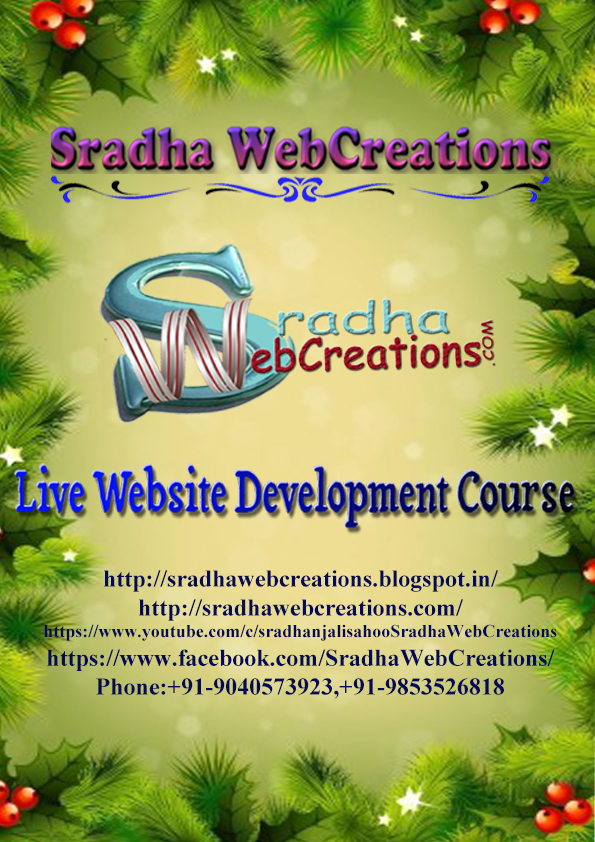 Sradha Webcreations is a global company that deals with a wide range of enterprise/ Corporate level software & Website that is easy to operate and understand.Our clients include proposals both from public and private sector parties.We have a team of young, energetic, experienced team of professionals . This is done by eliminating unproductive tasks, automatic routing process and giving visibility into the process for better decision making. We also Provide many technical tranning course to MCA ,BCA ,DCA etc Student.After That Students can get job at any where. we help Students so they can access their course at any time, from anywhere.Courseware can be accessible for students when they need it. Students can review lectures, discussions, explanations. Individuals can also share notes with each other to help facilitate Group Chat learning. One of the benefits of Our education is that students may not have to practics for long periods of time dew to of live Project couse .
We Are Adopting Latest and Open Source Technologies as HTML5, CSS, Bootstrap, SQL and AngularJS, HTML, DHTML, CSS3, XTML, XML, XSLT, Javascript, VBscript, AJAX, JQuery ASP, ASP.net, MS-SQL SERVER, to Make Our Service Unique, Batter and Faster. Online Applications add great values to your Websites. Like the Client Billing System, Live Chat, SMS to Staff , Job Recruitment For your Business, Online and Channel Manager.E-Learning & College Admission System.

Benifits Of LIVE WEBSITE Development Tranning Course
Learn many technology in One Course
Ease of accessibility for different Technology
Money/Time saving To learn different Technology
No more expensive textbooks To learn different Technology
OUR LIVE Projects
Windows Base Project for MCA, BCA Students

School Management System Windows Application

College Management System Windows Application

Library Management System Windows Application

Store Management System Windows Application

Hospital Management System Windows Application

Extra Other Windows Applications




Web base ONline Project for MCA, BCA Students

School Management System Web Application

College Management System Web Application

Library Management System Web Application

Store Management System Web Application

Hospital Management System Web Application

Extra Other Web Applications
Related Posts: