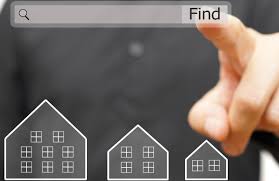 Mortgage brokering is the act of arranging debt transactions between individuals or businesses. Traditionally, it's a manual process of gaining leads, maintaining relationships, and ensuring payment. Mortgage broker management software or MBMS makes these tasks easier and the results more accurate.
This software is a must-have for every broker. Here are some of its features that will help you handle every transaction smoothly and successfully:
Management
One core process of mortgage brokering is loan administration. MBMS tracks your clients' application forms, their debts, and the latter's respective real-time status values. Lenders can also access their borrowers' contact information, communication history, and loan registry through a loan originating software (LOS) system when it's incorporated with the MBMS. This program and its features provide a means for you to efficiently manage vital business data.
Mobility
Business tools need to have on-the-go features so entrepreneurs and professionals can keep up in the digital age, and that goes for mortgage brokers as well. Tasks like payments and communication are time-sensitive. MBMS can help you with these, so you get more done in less time. It can be accessed from your cell phone, laptop, and other mobile devices so you can update important information, schedule appointments, and get in touch with your clients ASAP.
Connectivity
Integration helps you save time from setting up different platforms and switching from one device to another. Effective mortgage brokers' software links independent channels together and synchronizes them. MBMS can be integrated into other applications and systems, such as:
Loan Originating Software (LOS)
Enterprise Resource Planning (ERP)
Customer Relationship Management Software (CRMS)
Social Media Sites (e.g., Facebook, LinkedIn, Twitter, and Instagram)
Web-Based Portals
Compliance
Regulatory boards like the Consumer Financial Protection Bureau (CFPB) and Federal Housing Administration (FHA) enact new policies and amend existing ones to protect individuals and businesses from fraudulent monetary transactions. Brokers like you should always stay informed on and comply with these rules so you can transact with your clients with transparency and establish trust between you and borrowers. With MBMS, you can receive updates on mortgage-related regulations.
Mortgage broker management software is designed to help you organize, manage, and accomplish transactions more efficiently. If you're in need of one, consult a software vendor who can help you find brokerage solutions that are best for you.