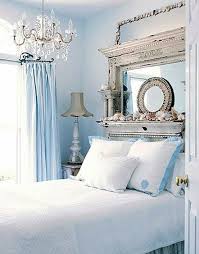 The coastal décor theme is just right for your bedroom. Casual yet serene and tranquil, a coastal design style sets the tone for beautiful bedroom décor. It's possible to create a resort-style bedroom using the color palette of the ocean and some quirky accessories, motivated by sea life or the beach. An expert interior decorator in San Francisco can help you re-create an ocean-themed décor for a gorgeous-looking bedroom.
Soft Blue Color Palette
Most people love a calming feel to their bedroom décor, and a beachy design style reflects this beautiful vibe. A soft color palette, blending shades of the ocean are perfect for a serene, beach-style bedroom. Think soft blue, teal, white, or turquoise when choosing the color scheme for your beach-inspired bedroom. Remember, that your beach-style bedroom décor must have a tranquil feel to it, and it's important not to use too much color. Instead, choose one or two ocean-themed colors to create a muted backdrop for your bedroom décor. Beach homes typically are airy and spacious, to let in plenty of natural light. Opt for drapes or curtains in light-weight linen and muted colors like white or powder blue to create the bright feel of a beach house.
Rustic Furniture
Worn finishes and furniture crafted from natural materials like reclaimed wood or wicker is perfect to create a casual vibe in your bedroom. Rustic furniture blends well with the light color palette of an ocean-themed bedroom, and re-creates the natural feel of a day out at the beach. Wooden accessories with a distressed finish are must-haves in a beach bedroom, while carefully avoiding glossy or perfectly finishes surfaces. A weathered wooden bed or an imperfectly-finished night stand are perfect examples of wooden furniture that blend well with the beach bedroom décor.
Ocean-Inspired Wall Decor
Bedroom walls offer the perfect backdrop to bring the fun of beach life right into your space. Beach-inspired wall décor can be fun, colorful, and quirky to add the much-needed pop of color and energy to a muted color palette. Wall art featuring ocean-life motifs like sea shells, fish, or corals is the perfect addition to your bedroom décor. Framed mirrors made using beach elements like shells can be used as a highlight for the central wall of your bedroom.
Beach-inspired décor provides the perfectly pretty and serene ambiance for your bedroom. Get in touch with an expert interior decorator in San Francisco to design a stunning ocean-themed decor for your bedroom.