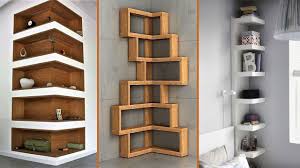 Are you wondering where to put your extra stuff at home? Don't' fret as there's no need for a costly renovation to create proper storage for your belongings. If you're running out of space, try these easy shelving and storage hacks.
Stairway Storage
The area underneath the stairs often goes underutilized. However, stacking boxes can be quite a challenge since the space is irregular. Creating a shelving system provides a convenient place to store plenty of items.
Basic shelves can be quickly assembled under your stairs. With the right tools, you can turn this into a DIY project. If you want a more stylized version, you can ask a San Francisco interior designer to make pull out storage for you. You can have regular or concealed drawers built. The latter is a great option as people will have no idea there's stuff tucked under there.
Crafty Closet
You can turn a basic shelf into a hideaway for your art supplies and projects in progress. Just put a basket inside so you can pull it out anytime you need it. You can also place the basket beside your chair for easy reach. A workbench pegboard installed for your tools and inspiration photos makes for a clear and more efficient work area, too.
Open Shelves
Open shelves are pleasing to the eye. They can be installed by the doorway, fireplace, living area, kitchen, or inside your bedroom. This is the best way to showcase your family's pictures or personal artwork.
Window Bench with Storage
Upholstered window benches with storage add a certain charm to your interiors. They make the room appear airy and tidy. You can place stylish cushions and colorful pillows that match for a dash of sophistication.
Recessed Shelving
Look for an empty spot in your home where you want a shelf to store your books, games, or anything you want. Make sure the area is away from any switch, outlet, or lighting fixture that may affect the electrical wiring. Afterward, take measurements of your desired shelf before cutting into the drywall.
Start building your shelving unit and finish it with prime and paint. Once dry, secure it inside the drywall with nailing plywood strips. An interior designer in San Francisco can help with your plans using a design layout.
There are many ways to create shelving and storage. What's listed above are the most common hacks that you can apply at home. A San Francisco interior designer can best provide professional expertise to get the desired overall look you want for your house.