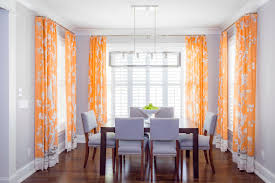 Window treatments aren't given much thought by homeowners, though they're an important feature that complements a room's décor. Read on to learn about the different materials for window blinds that you can use as a window treatment.
Faux and Real Wooden Blinds
The beauty of wood never gets old, that's why it remains a popular choice for many home interiors. Organic materials like this one bring a warm, inviting ambiance to your bedroom or your living room since wood is almost always associated with nature. However, real wood isn't the best choice for kitchens or bathrooms because high humidity in these areas can cause mold and mildew to thrive on your blinds. Faux wood is a great alternative since it looks like wood, but it's made of sturdier synthetic material.
Plastic Blinds
The top advantages of selecting this material for your blinds are the price and the wide variety of designs and colors you can choose from. The material is also easy to clean. Plastic blinds are durable, but constant exposure to sunlight might make the material brittle and prone to breakage. It's ideal to consult good interior design firms in San Francisco when buying plastic blinds. They can recommend something that doesn't look cheap since plastic fixtures give the impression of being low-grade, low-quality items.
Metal Blinds
Metal is the most durable and energy-efficient of all blinds, but here's the catch: they're a little more expensive than plastic or wooden blinds. They produce noisy, clanking sounds too. To cool rooms more effectively, metal blinds reflect sunrays better than plastic and wooden blinds. They also don't absorb UV rays that make a room warmer. Metal blinds look similar to plastic blinds, and they come in different colors and finishes.
Natural and Synthetic Fabrics
Screen shades are typically made of fabrics. They're rated according to the level of UV rays they let through. For example, a 10% fabric allows 10% of sunlight into the room, meaning your shade blocks 90% of the rays. Fabric shades are durable and generally easy to clean, but stains are hard to remove. The advantage of synthetic shades over natural ones is their resistance to fading. San Francisco interior design firms will help you choose a good quality fabric shade that is economical yet fitting for your home aesthetic.
Whether you're building your home or changing your current window treatments in San Francisco interior design firms can guide you through the process of choosing the right material for your blinds.