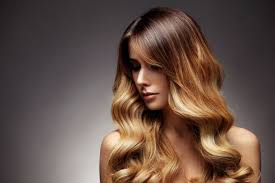 Massaging the body with therapeutic oils is an age-old tradition, popular in several cultures across the world. Massaging has several benefits, including pain relief, enhanced blood circulation, improved skin, and more. Massaging with a nourishing oil before a shower results in soft, supple, and youthful skin. Beauty oils also help alleviate skin conditions, including dry skin, eczema, etc. Choosing the right body massage oil can be confounding with so many varieties available. Keep reading to know how to choose the right oil for a relaxing and rejuvenating massage experience.
Type of Massage
The purpose of the massage plays the most significant role in determining what type of oil is best. If you want to relax sore muscles and pamper yourself, opt for a heavier oil blend like olive oil, which doesn't get absorbed onto the skin quickly, giving you more time to work around your muscles for a more relaxing session.
For pain relief and deep-tissue massages, choose lighter oils, such as grapeseed oil. These oils are easily absorbable and allow you to apply more pressure, providing an effective massage that can alleviate pain and inflammation.
If you're looking for massage oils for cosmetics purposes to rejuvenate your skin, go for an all-natural, organic oil blend. Essential oils like coconut oil, argan oil, jojoba oil are great for your complexion. Massaging these beauty oils onto your body before a shower results in smooth and supple skin.
Allergies and Sensitivities
Massage oils often contain extracts from nuts and seeds, and must be used with caution if you suffer from food or skin allergies. In addition, some people may be allergic to fragrances or a combination of certain ingredients. It's a good idea to test a massage oil on a small patch of your skin and check for any adverse reactions before using it as a massage oil all over your body.
Natural Ingredients
To derive maximum benefits from a massage oil, it's important to choose a product that's free of parabens, harsh fragrances, preservatives, and GMOs. Massage oils infused with natural fruit and botanical extracts like mango, pomegranate, mandarin helps fight free radical damage, leaving skin smooth, soft, and rejuvenated.
Give your skin and body some TLC with nourishing body massaging oils. Shop at a specialty store to buy a high-quality body massage oil that will moisturize and nurture your skin, and restore its natural suppleness and glow.