Wondering what to gift a friend, a colleague or a family member who is about to become a new mother? Here are some great ideas: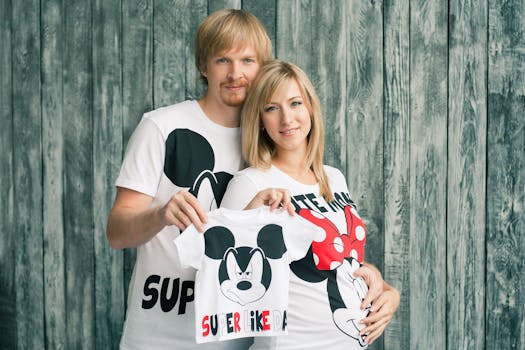 Image Source:pexels
Baby Booties
All new mothers adoringly buy new booties for their babies. Some even knit them. Buying or making booties is one of the longest lasting traditions of motherhood. So, your friend or colleague will be thrilled to be gifted with baby booties. Buy a beautifully crafted new pair that the expecting mother can appreciate. A good pair will cost around $50. Better yet, gift a handmade item (made by you or bought) to make the gift extra special.
Maternity Clothes for the New Mom
Women's bodies undergo dramatic changes during pregnancy. The expecting mother will need new maternity clothes, including dresses, pants, and tops. One can never have enough clothes during this period. Babies have a way of spitting or puking on new clothes and ruining them. So, a thoughtful gift of a maternity dress or a pair of pants will be thoroughly appreciated.
Bouncing Seats
Bouncing seats are cute toys that keep babies happy and stimulate their brains with overhead mobiles. These things can be quite expensive so a friend or a family member will really appreciate one. Try to find a baby bouncer that is not commonly found so your gift will feel special. Do not gift used baby bouncers. Buy a new one or make one on your home if you are a DIY enthusiast.
Diapers and Nappies
A new mom could never have enough diapers. If you want to give an affordable, yet thoughtful, gift, buy cloth or disposable diapers. Cloth diapers are reusable and environmentally friendly. Most new parents prefer to have a combination of cloth and disposable diapers for convenience.
Nursing Support Pillows
Nursing is one of the most joyful aspects of new motherhood. But some mothers can find it difficult too. Nursing a baby seated in one position for a long time can be tiring and frustrating. So, there are new nursing support pillow products designed for new moms. Your gift receiver will really appreciate getting a nursing pillow. Not everyone buys nursing pillows so your gift could be quite unique to the expecting mom.
Baby Carrier
Baby carriers are classic baby shower gifts. There are different types of carriers that you can choose from. New parents won't mind having more than one carrier at home. If you are unsure of what the new mom might want, a baby carrier is a safe choice to go with. These things are not cheap either so you can end up gifting something special.
Baby Sleeping Apparel
The new mom will need a number of tiny blankets, jackets, pillows, sleeping mats and caps for the baby during the first few months. Babies sleep a lot, and they also tend to be messier. If you are on a budget, buy your giftee a selection of baby sleeping apparel. The new mom will definitely appreciate it.
Don't forget to check if there's a baby shower wish list. Buy things the new mom really wants if a wish list is provided.