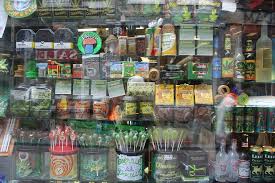 The use of medical marijuana has become quite common, and a lot of people are being more open to the idea of it. It helps patients deal with conditions like chronic pain, epilepsy, and even some forms of cancer. You can take it topically, by smoking or through a vaporizer, or through concentrates. But, adding them to food and turning them into edibles is also a popular option.
A lot of people prefer this method because of its longer-lasting and more relaxing effect. But, keep in mind that just like with other forms of medical marijuana, there are some things you should know first since the effects may vary depending on the person.
Here's a brief guide to medical marijuana edibles:
What Are Medical Marijuana Edibles?
They're cannabis-infused products that contain cannabinoids. Edibles can be made with almost any food, ranging from tasty desserts to refreshing drinks. They're usually done by adding canna-butter or canna-oil into the recipe.
Edibles can be made with cannabis extracts like tinctures as well. A drop or two of it into your regular recipe can instantly create THC cookies or brownies. Using this also makes it easier to control the amount of THC that goes into the food.
How Long Before it Takes Effect?
One thing you should know about edibles is that you won't feel the effects immediately after consuming it. Unlike other methods, you'll have to wait a while before it kicks in. The onset time depends on multiple factors such as your weight, tolerance, and metabolism.
Some beginners become too impatient and end up eating too much, hoping for immediate results. But this can get you too high, and you might experience the uncomfortable side effects for a long time. It usually starts to kick in after about 30 to 90 minutes.
What Are the Safety Precautions?
As a beginner, there are some safety precautions that you should follow before consuming any edibles. Here are a few of them:
Start Low and Go Slow
Beginners should start with an edible that has a low dosage of THC (2-5mg) and wait for a few hours for its effects. This will allow you to gauge your tolerance and how much it affects you. Remember it's easier to eat more later than it is to take back what you've already consumed.
Don't Mix With Other Substances
Mixing edibles with other substances such as beer, wine, or any alcoholic beverage can cause a stronger and unpleasant intoxication. Instead, make sure you have some safe snacks that don't have medical marijuana and to drink plenty of water when consuming food infused with medical cannabis.
With precautionary measures, medical marijuana edibles can give very positive results when consumed properly. Thankfully, there's a cannabis dispensary in Lake Forest IL where you can buy quality ingredients that can be mixed with your tasty recipes.