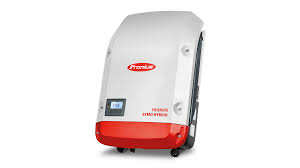 These days, sustainability is a top priority in many areas, including architecture, transportation, and even food production. The energy industry has also joined this movement, creating and releasing products that get power from renewable sources. A prime example of this is the solar power system, a setup that collects and converts sunlight into electricity.
Sounds awesome, right? If you've been thinking about making the switch from traditional to solar power, then you're probably familiar with grid-tied and off-grid systems. While each type comes with unique advantages, both have a few snags. Luckily, there's a third option available. Here's a look at a hybrid solar system and watts in it for you.
Best of Both Worlds
As its name implies, this setup is a combination of the 2 main systems. You stay connected to the local utility but get to keep excess energy in a battery. So, on days when the sun isn't shining, you have 2 sure sources of electricity. Aside from the usual panels and mounting racks, a hybrid solar setup has a power meter, battery bank, charge controller, and a Fronius single-phase inverter.
Sure Supply
In a grid-tied model, you have access to the local power facility. This is great when the weather is cloudy or rainy because it'll send electricity to your house. But, when the utility shuts down because of a grid failure, you won't be able to use solar energy either. Your system will be temporarily deactivated to protect line workers from getting electrocuted by currents generated by your panel.
In this case, it makes better sense to go with an off-grid type, since it's completely disconnected from the facility. But, a battery can only store so much energy; you'll have to carefully manage how it's used.
The best option is a hybrid model, where you won't have to worry about these things. You'll be able to switch between your alternative sources if there's little to no sunlight. It allows you to control your access and where you pull power from.
Smart Solution
Panels produce the most power when the sun is at its brightest in the afternoon. But, what if there's more being generated than used? With this system's Fronius single-phase hybrid inverter, you get to manage how much electricity should be created and used in a day. You can either choose to store the excess in a battery for later use or send it to the utility for a premium.
Good Investment
While its price tag might seem intimidating, the returns you'll get are totally worth it. Your utility bill will be kept to a minimum, or you might not even be charged at all! Also, a hybrid setup is much more affordable to maintain than traditional models or generators.
With all of these amazing benefits, who wouldn't want a hybrid solar system? Install all parts, like the panel, battery, and Fronius single-phase inverter, for clean and green power.