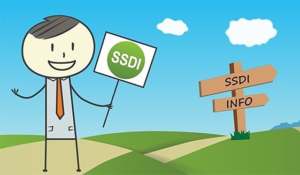 The Ticket to Work program is an incentive given by the Social Security Administration (SSA). Its purpose is to help Social Security Disability recipients return to their jobs without the fear of losing their work benefits. Through this program, they're offered free job training and several employee referrals, which can come from a rehabilitation agency. But how did the program start? Read on to learn more about its origin and history.
The Origin of the Ticket to Work Program
The Ticket to Work of SSA was created in accordance with the Ticket to Work and Work Incentives Improvement Act of 1999. Its goal is to provide the beneficiaries of Social Security Disability Insurance (SSDI) and Supplemental Security Income (SSI) with a Ticket to Work and Self-Sufficiency Program (TWSSP) issued by the commissioner. All these things allow individuals to return to work with support services.
Among the provisions are two programs that address the fear of losing health care benefits: Continuation of Medicare Coverage, which extends coverage up to 93 months for the recipient of SSDI; and the State Medicaid buy-in option, which allows different states to extend their flexibility to cover the benefits of workers with disabilities.
Also included was the creation of State Protection and Advocacy for the disabled, stating that the Commissioner has the authority to fund the advocacy services and legal representations of the beneficiaries.
The Program's History
December 28, 2001: Regulations were published.
2002 to 2004: The program was designed to provide services to SSDI payees with tickets.
2004: The Mathematica Policy Research reported that despite the compensation schedule and annual increase of benefits, it still wasn't enough to support these individuals. A lot of ticket providers realized that the payment structure that was originally provided couldn't support the program.
2005: The SSA revised the regulations of the Act to make it work better for both the beneficiaries and the ticket providers.
May 20, 2008: Major changes were made to the program by SSA. The Ticket to Work program was published in the Federal Register with a new set of regulations.
July 21, 2008: Regulations were revised, and the changes took effect. The amendment included a pay increase for recipients who made progress in their profession, and the eligibility of 17 million beneficiaries had been declared.
2011: There was an average of 12 million who became eligible for program participation.
Today, there's an average of 89,000 who qualify for the program each month. These figures suggest that more people can take advantage of the program. People with disabilities now have more choices for employment and support services, such as the Ticket to Work of SSA, that can assist them in achieving career goals without losing their benefits.