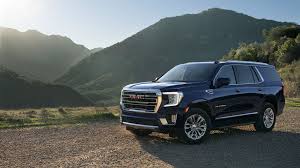 When you're ready to buy a car, the first and probably biggest decision is whether to get a new or used car. After you decide to go with a used car, you have another big decision to make. Should you purchase your used car from a private seller or GMC car dealership in New Orleans? In order to help you answer this question, let's look at some of the pros and cons of each scenario.
The truth is that neither is better. They're just different. With a private sale, you are more likely to get the vehicle cheaper. This is particularly true if you know the seller or have a good rapport with them. You can more easily negotiate with a regular person trying to get rid of their current car than a professional who works in a financing department who may not be allowed to go as low as he or she would like. That's the major advantage of buying from a private seller.
Now, let's look at the benefits of going to a GMC car dealership in New Orleans. When buying from a dealer, you will almost certainly get some form of warranty, which means you can feel more at ease handing over your money. As well, you're buying from an entity that has an incentive to maintain a future reputation. A private seller doesn't care if you don't like your car afterward and talk bad about them on social media.
As well, most people agree that it is far easier to test drive a dealership's car. Sometimes, a private seller won't let you test drive. It will depend upon the details of their and your insurance and whether they trust you not to wreck their car. When you think about it… you are a stranger and so it's easy to understand why they'd be hesitant to just let you have the keys.
And look at it the other way, this person selling the car is a stranger to you. Meeting up with a complete stranger and getting into the vehicle with them is not without risks. These same risks are not present if you shop at a dealership.
Dealers are also far more likely to let you exchange your current vehicle for the one you want. Selling your own car is a hassle! The convenience factor of driving one vehicle in and a better vehicle out of the dealership is not valueless. Your time is money!
So, what is the right answer? Many car shoppers decide that they wouldn't buy any moderately expensive car from a private seller. If you're spending more than a few thousand dollars, you want to feel at ease with your purchase which means getting it from a dealership. The warranty and peace of mind is worth a little bit of a higher price to most people, but others may make a different calculation. When it comes down to where you'll shop for pre-owned GMC cars, the choice is ultimately yours!