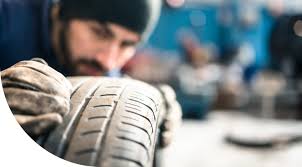 Your car's tires ensure your safety when you travel. To keep them in good shape, there are a few things you have to do. Continue reading to learn about some vital tips on how to maintain their top condition.
Check Tire Pressure
Every car tire has specifications set by its manufacturer for how much air pressure should be in each one. They're based on factors such as the vehicle's weight, suspension, and steering design. The requirements are listed on a sticker on the driver's door jamb.
Note that improper air pressure can wear out the tires quickly. It shifts the weight distribution of your car and gives more strain in certain areas of the rubbers.
If your tire pressure is higher by five pounds per square inch (PSI), the center of your tread will wear excessively. It'll cause your stopping distance to be extended because of the decreased contact with the road. You'll hear a noise coming from the rubbers when you drive, and your suspension will feel much firmer.
Meanwhile, if the air pressure is low by five PSI, the outer edges of your tires will wear faster than normal. Your fuel economy will be reduced by several miles per gallon, and you'll experience excessive sways when you turn a corner, especially in windy conditions.
Inspect Tread Depth
Tread depth is the vertical measurement of your tires. Make sure there's enough distance between its top and the bottom of its deepest groove. If there's barely anything left, the auto's handling may be compromised on wet or snowy roads.
To measure the tread depth, you may perform the old penny trick. Stick the coin upside down in the groove and check Lincoln's head. If it's covered, then the rubber passed the test. But, if it's visible, you'll have to replace the tire. You can also get an accurate reading by using gauges available in auto parts stores.
Confirm Age and Condition
If you've been driving around a lot, your tires may exhibit bulges, cracks, cuts, and patches because of environmental exposure, such as extreme cold or heat. If you see these signs, that means your car may need new rubbers.
Some owners say they can replace the tires themselves, but it's always best to just contact a professional mechanic that offers a tire change service.
To know your tire's exact age, look for a code that begins with "DOT" on its sidewall. The last four digits represent the week and the year the rubber was manufactured. For example, "0711" means the seventh week of 2011. Expert automakers suggest replacing your tires, including your spares, after six to ten loyal years of using them.
Start by making it a habit to check your tires' pressure every two to four weeks. Make sure you add maintenance to your list of essential car care services. If you think doing these tips are hard to do on your own, it's best to let professional mechanics - like those experts in Goodyear or Tire Outlet - do the regular inspections.