Want to partner with Heatbud and help yourself grow? You're at the right place! We're looking for partners who are...

Heatbud receives hundreds of posts everyday and our top posts are published through
RSS feeds
. If you're a blog syndicator, you are welcome to subscribe to our feeds and provide your readers with access to high quality content.
Copying Blog Content into your website is prohibited.
Our Syndication Partners: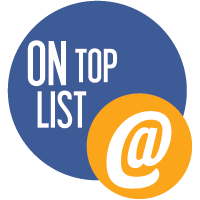 Collaborative Game Developers
Heatbud is all about Collaborative Networking, which is a step above Social Networking. We're looking to host collaborative games that are designed to develop skills related to collaboration and teamwork.
Typical characteristics of collaborative games:
Any number of players can play the game simultaneously.
Players are allowed to join or leave the game any time.
There is no winning or losing.
Players may be awarded points which can be exchanged for badges or other interesting stuff.
Top Players are recognized in Daily, Weekly and All-time top charts.
Games are designed to improve collaboration and teamwork skills.